Two years ago, Pilar — better known as Peachy by friends, family and the community — was diagnosed with an aggressive form of ovarian cancer. After undergoing surgery to remove a massive tumour (approx. 7″ x 7″), she was sent home and put on palliative care.
Doctors said her prognosis was very poor right from the get-go. Despite this, she beat the odds and low rate of survival (some research suggests her particular case has an average survival time of only 8 months), and was cancer free for two years. She was taken off palliative care less than a year after she was discharged from the hospital.
Sadly, this past week, she was told that her cancer had come back and that she would require more surgery to deal with a new tumour.
Although it was recommended, Peachy declined chemotherapy because her particular type of cancer is chemo-resistant. Turning to alternative therapies and with the help of a number of naturopathic doctors, she was able to stay healthy and gain weight despite how sick she was going in. Unfortunately, this latter type of therapy is very expensive.
Six months ago, we started to compromise on her treatment because we simply couldn't afford it any longer. She had been doing so well and by all accounts, she seemed healthy. We had to decide what treatments to cut down on and now, six months later, she's being told she has a new tumour.
The action plan is to tackle this second bought of ovarian cancer with a more aggressive form of treatment that she had used before.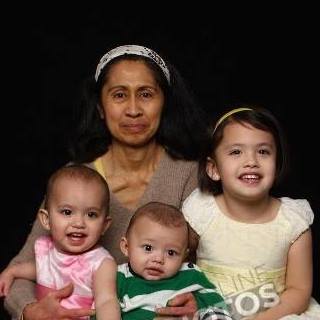 Some background
My name is Precious Lesko. I am her daughter.
The past several years have been a struggle for my mom.
She came to Canada from the Philippines in 1995 in order to escape an abusive relationship  .
She's a self-made woman who's known and loved by many people who have had health struggles similar to hers.
Through her business, she was and continues to make food for different people struggling with different illnesses and food allergies.
Eventually, she found the love of her life and was able to remarry.
Just before Christmas 2012, her husband Dennis suffered a massive stroke that put him in a coma for eight months.
Five months later, my mom found herself confined to a bed just two floors below my dad, after suffering from several strokes herself. It was during these strokes that doctors found she had a massive tumour in her abdomen.
Two surgeries later, she was basically sent home to die.
It was then she made the difficult decision to let my dad go. Eight months after he was hospitalized, my father passed away in hospital.
Despite her poor prognosis, she changed her diet and took on aggressive forms of alternative therapy. Through the use of pharmaceuticals, neutracuticals, botanicals and herbs, she was able to recover.
My family
My mother now lives with my husband and I, and our three kids.
I didn't know it at the time but when my dad was admitted to hospital, I was pregnant with our second baby.
She was born just days before he passed away.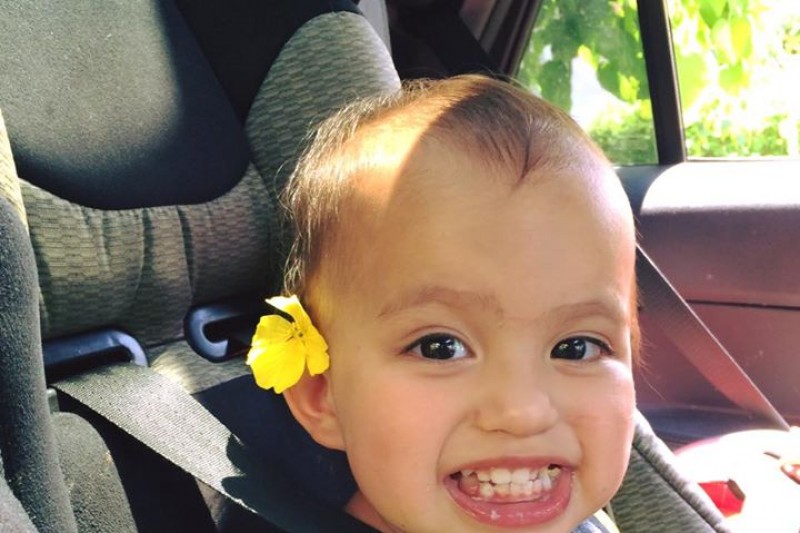 A little over a year later, a couple of days before my mom's 59th birthday, our youngest son was born.
With both my parents being ill, I was forced to go back to work. My husband and I took over my parents' business and we've been struggling to juggle three little kids, a sick mom and a small bakery.
My mom has been able to babysit the two eldest while I took the youngest to work with me. But now, we're faced with deciding what to do.
We don't know what this second surgery will bring.
Our eldest will be starting kidnergarten in the fall and we may need to put our two youngest in daycare, which many of you know, will not be cheap.
We are seeing if we can get my mom's sister to come to Canada to help care for my mom and our kids.
The past few years have been up and down for all of us. But family means everything to us.
Please help us help my mom with her struggle to fight this horrible, horrible disease.
What the money will be used for
Therpaies available (may include chemo but isn't recommended at this time). It will be a harmonious mix of pharmaceuticals/conventional medicine, neutracuticals, botanicals & herbs (the bulk of the funds will go to this)
Medical supplies (we may need to get a hospital bed; this was recommended last time but we couldn't afford it)
Child-care (i.e. preschool or daycare) (only a possibility at this point)
Possibly for a round-trip plain ticket, as well as immigration fees (visitor's visa only) for my mom's sister, so she can help care for my mom as she recovers
Legal matters (i.e. Will, power-of-attorney, title transfers, etc.)
(Since my mom was cancer free for two years, our goal is to use the donations to supplement our income for the next two years. My husband and I both work full-time and will use our income to help with my mom's medical expenses.)
Thank you to all of the generous donors and for all the love and support.